Happy Thursday from the sun! Or at least that is how it feels here in Kansas. We got temps reaching in the high 90's today so that is neat. Yesterday I was lucky enough to go to my first November Project meet up! In Maine we don't have one (or at least we don't yet).  If you have not heard about this amazing group yet, they were started in Boston by two guys who wanted to keep each other motivated to workout thru the tough Boston winters. Slowly others started to tag along and before they knew it, it had become a movement. It is a pretty simple concept: to join, just show up. They don't ask for anything more than for you to give it your all.
We set out just before 6 am to get down to the November Project Kansas City spot. It was just luck that it was also tag day which means that they would be spray painting shirts with the November Project logo. We brought our two shirts and got ready to go.
I almost completely expected for it to be a group that knows each other and who does workouts together and me. That I was going to feel awkward and unwelcome into this tribe. And that was not even close to the case. Anyone who was new came up to the front and said our name and where we were from. And I wasn't the only new person. Some people had never come before, others were traveling and only in town for a week. But we were welcomed with open arms, literally with hugs and a group cheer!
Than it was time get the show on the road! We were lucky (?) enough to be there on a PR day which is basically a 30 minute workout where you keep track of how many rounds you get through and than the next time you look to beat it. Today's workout was 1 burpee and then up the stairs to the top of the WWI Memorial, than do one burpee and back down. Than 2, 3...and so on.
While doing it there were so many thought that went thru my head.  What if I start walking? What if I puke? Why did I get out of bed? 
But I saw that everyone was going at their own pace and was giving supportive comments, high fives and overall enthusiasm. It kept me going and let me know it was okay to walk up the stairs and not run. As long as I was trying I was doing good. We push and and we pushed and before I knew it was over.
I got to grab my shirt (which I am excited to proudly wear) and reflected on a killer workout! Just past 7:30 and I had done over 65 burpees, countless flights of stairs and was feeling pretty much like a rockstar.
I consider myself and positive and happy person. Being around these people put me to shame. They were so supportive and encouraging to keep going and not let anything stop me. They were each others cheerleader or if needed mocker to keep going.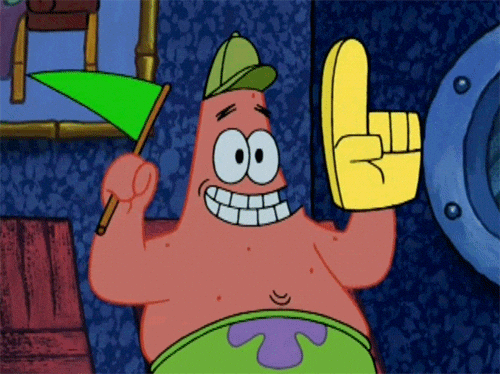 Check here to see if you city has a November Project. If yours does not and you want to start one here is where to look.
Question of the day: Does your city have a November Project? If so, have you ever gone?